At Happy Dental in Kingsway, we perform root canal therapy to help to restore teeth affected by decay or an infection
We Speak English/Mandarin/Punjabi/Hindi/Cantonese
What Is A Root Canal? And When Do You Need One?
When the pulp of the tooth becomes badly damaged or infected, a root canal, or endodontic treatment, is done to save a tooth from having to be pulled.
The pulp of the tooth can be affected by a cracked or chipped tooth, a deep cavity, or repeated dental treatment to the tooth.
If you are experiencing pain, prolonged sensitivity to heat or cold, tenderness with touching or chewing, discolouration of the tooth, swelling, or tenderness in nearby bone and gum tissues, you could be in need of a root canal.
Dr. Ravi Sood  has been providing Dental Care with care and passion for over 13 years. Having his Masters in Dental surgery in Endodontics, he specialised in procedures like root canal treatments, in India, and practised and managed his own clinic in India, before moving to Canada. After moving to Canada, he Cleared all his NDEB equivalency examinations and Board examinations, in first attempts and got his license to practice as General Dentist and since then have been providing health care in lower mainland and the Valley like in Chilliwack, Surrey and Vancouver.
His passion in dentistry always drives him to keep himself updated, with all the recent advances and treatment options so that his patient can get all options for an informed decision. He has always strived to increase his knowledge and in the process also has some research work and articles published in reputed international journals
Dr. Julia Lam was born in Hong Kong and moved to Vancouver with her family when she was 15. After completing her Bachelor of Science in Pharmacology, Dr. Lam graduated from the University of British Columbia Faculty of Dentistry where she received awards in the fields of Prosthodontics and Endodontics.
Dr. Lam has been practicing full time in the lower mainland since graduation. She had also spent two months practicing rural dentistry in Hay River, NWT and exploring Northern Canada. Dr. Lam enjoys all aspects of dentistry with particular interest in restorative, endodontic, and pediatric dentistry. She is committed to providing patient-centered care. She likes to take her time to discuss different treatment options with patients and tailoring treatment plans according to their needs and expectations.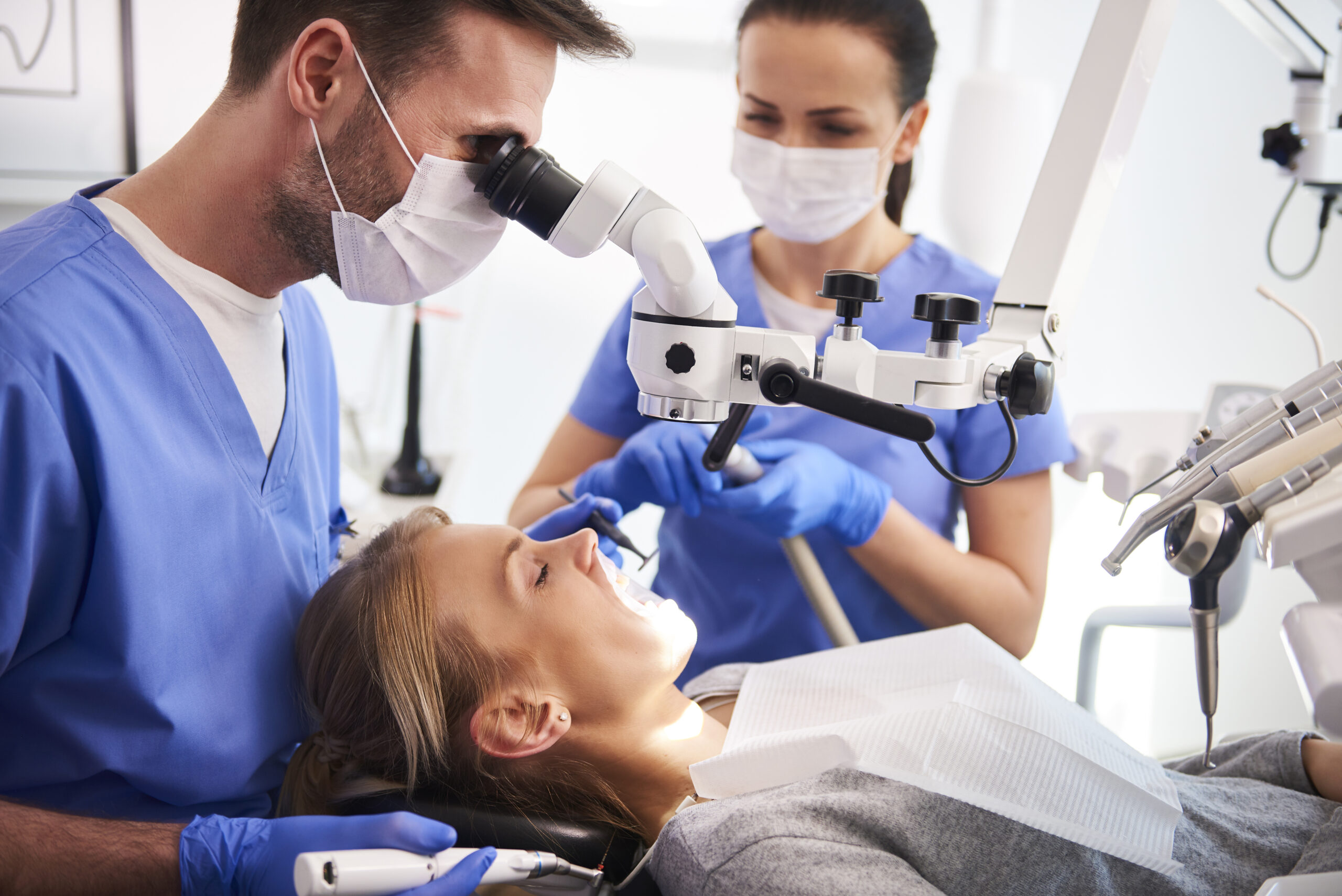 If the nerve within a tooth becomes infected, root canal (endodontic) treatment can keep you from losing the tooth, while treating the infection before it causes major health complications.
An infected (abscessed) tooth causes discomfort in the form of swelling and toothache. It can also cause severe health complications because the bacteria from the infection can enter the bloodstream and travel to other parts of the body.
A root canal should be no more uncomfortable than having a cavity filled, though the procedure is more complex. A root canal is the removal of the infected or dead pulp (the inner nerves and blood vessels) from inside a tooth, and the subsequent filling and sealing of the resulting void. Our office also has LASER for root canal disinfections where if needed.
Your dentist will begin the treatment by applying local anesthesia and isolating the area with a rubber dam. Then your dentist will drill an opening in the tooth to access the infected pulp. From there, they will remove the pulp and clean the area with specialized tools. Your dentist will fill the root space with a filling material.
Finally, they will seal the surface of the tooth with a crown to prevent further infection, and restore the function and appearance of the tooth. The root canal treatment is typically performed in one visit. A second visit may be required to complete the crown restoration.
What is root canal therapy?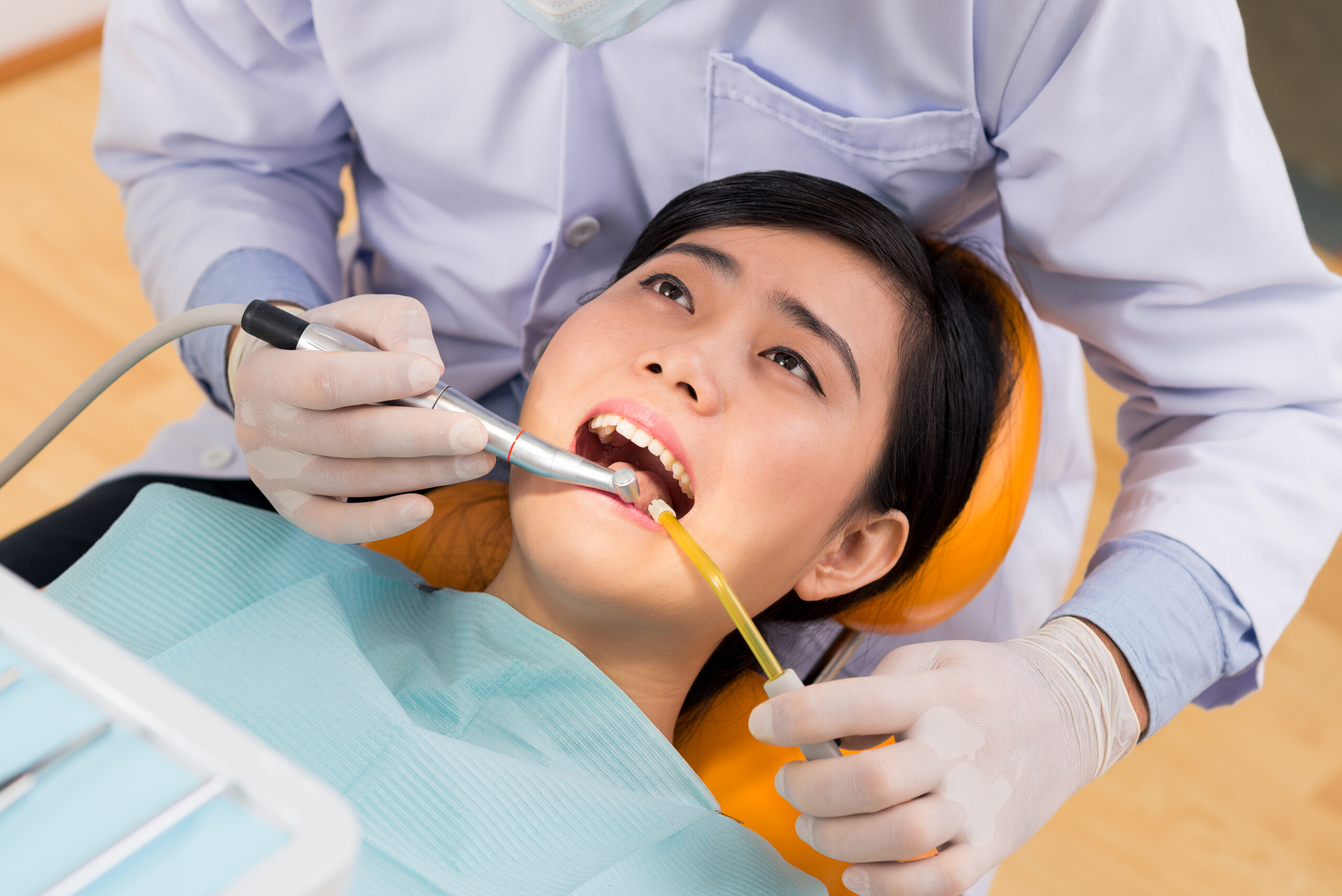 Root canal therapy is a treatment option that can help when the nerve of a tooth is affected by decay or infection.
Are you experiencing discomfort? Give us a call (604) 336-2050 and learn how Ocean Dental can help!
To try and save the tooth, the pulp (the living tissue inside the tooth), nerves, bacteria, and any decay, are removed and the resulting space is filled with special, medicated, dental materials, which may restore the tooth to its full function.
What are the signs and symptoms to pay attention to for a root canal?
An abscess (or pimple) on the gums
Sensitivity to hot and cold
Severe toothache pain
Swelling and/or tenderness
Any kind of pain or sensitivity to the tooth
Sometimes no symptoms are present
What are the reasons for a root canal being recommended?
Decay has reached the tooth pulp (the living tissue inside the tooth)
Infection or abscess has developed inside the tooth or at the root tip
Injury or trauma to the tooth
Root canals are a treatment option to help save a tooth that would otherwise die and have to be removed.
What can I expect after my appointment?
After treatment, your tooth may still be sensitive, but this will generally subside as the inflammation diminishes and the tooth has healed. You will be given detailed care instructions after each appointment. It's good to keep in mind that daily oral hygiene practices and regular dental visits will aid in the life of your root canal treatment.